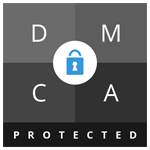 Internet Cyber crimes are not going away.
Cybersecurity awareness is critical to your survival in any industry that is dominated by growth in cyber crime. Most of us probably know about reputation-damaging hacks, which seem to be more and more common. Organizations implement firewalls, comprehensive cybersecurity defense systems, and sophisticated IT protocols to keep themselves safe from online threats.
As our world becomes more connected through developments in technology, hacking and cyber-attack methods are advancing too. To avoid getting caught, cyber criminals have become savvier at developing scams and tricking victims without disrupting business operations.
The following are some of the potential impacts your business could face if it falls victim to a
cyber-attack:
• Loss of revenue.
• Reputation damage.
• Loss of clients.
• Operational disruptions.
• Compromised client data, sensitive business information, and equipment.
Based on research findings and statistics, it has been identified that cybersecurity breaches mostly occur due to human errors. Cyber criminals use sophisticated social engineering mechanisms to gain access. Links, attachments, and spoofing techniques are some of the common threats reported as suspicious by employees in most large organizations.
What's included in our cybersecurity awareness programs?
• Common threats and newly immerged threats.
• Defensive measures.
• Real-world threat simulation.
• Ranking System.
• Mature cybersecurity awareness training programs.
• Help to reinforce existing knowledge by taking over 25+ programs.
• Updated constantly.
• Direct report from each program summary sent to the organization. (Tracking purposes).
• Annual report (Includes Security assessment).
• Long term sustainment.
• Accessibility (Anytime… Anywhere with availability to data…).
Up-to-the-minute major unauthorized hacking, espionage, and ransomware occurred rapidly both government and private industries. Based on OAS "on access scan data" global research data highlights that human errors (when objects are accessed during open, copy, run or save operations higher than unlike any other cyber-attack. Cybersecurity awareness training is playing a major role as an immune booster helps a human system to fight against biological virus-attack. Psychologist believe that retake help brain to solidify connections that are used to recall memories. The tool is integrated psychologically proven methods to engineer cyberdrip internet cyber security awareness online tool. Currently, worldwide more than 2.3 billion individuals play video games and numbers are increasing. Due to stressful workplace environments, we have enabled employees to take a break for winning while improve skills at the same time.
How to play (playbook) user guide. Online, remote, and open for all countries.
Every employee is different. They learn at different speeds, and they each have their own way of taking in to the brain reading content and remembering it. Problems arise when other awareness training programs are expected to apply a fixed set of courses to employees with vastly different needs. Internet cyber security training to employees which absorbs skill to their brain takes time. By providing a membership to an online tool, helps all employees to spend sufficient time and improve skills. Moreover, winning, points and ranks motivate employees to take more training programs to improve skill while learning. End of each program shows correct answer.
Our programs are designed to gain traction and attract readers to the problem, to find a solution which train with helpful cyber threat simulations in safe environment while complete the program as playing capture the flag game mode. Each program simulates correct and incorrect result based on answer that program taker selects to specific threat. Flexibility is that each program takes less than 5 minutes to complete or depending on employees reading speed, can take extra time or resume from where stopped. Designed to self-educate without any need of coworkers help or work as a team to build the team work. Internet Cyber Security Awareness is the key to improve human firewall at your organizations most vulnerable cybersecurity threat zone which identify based on evidence as employees' error.Let us help to minimize the human error.
Over 24 training programs in different types of threat areas governed and the capability to retake as capture the flag game scenario, motivate employees to take sufficient enough training while improve skills. Purchase organization 1-year bundle package and save big.  Introduce us to your organization to explore additional benefit on our service by minimize the false positive (falsely mark as threat but after analysis, no such threat found) to your IT department. Help your organization security team to focus on real threats while increase productivity and enable enterprises to focus on core security task.
IT department direct benefits of cybersecurity awareness training since when the employees get sufficient enough training, it helps inbound email security tools to minimize the false positive that report from employees. This helps data analysts and IT team to  to focus on legitimate threats which report from skilled employees. On the Internet, Cyber security experts highly recommend employees to educate due to large number of false positive emails report which create large queue and response time to each threat. Provide the most affordable, reliable, and simple membership for your employees. Get a quotation for free.
Subscription Plans:
Subscribers can access the training via personal and workstation devices thanks to engineering and innovation. Our data processing systems are automated to provide a mission-ready environment. The exclusive 2 year subscription for businesses and organizations provides a dedicated platform inside the system that generates each report instantly for the organization for tracking and analysis. Our service is simple but powerful enough to
provide a positive impact upon the organization's internet security culture.
A major improvement in the system is the availability. In most organizations, awareness programs force employees to complete selected programs before a due date. For decades this has been a common practice followed by organizations across the globe. However, it hasn't improved the security level in most cases due to both the lack of employee engagement and availability to systems when a suspicious cyber threat event occurred. Our programs are implemented with recommended principles and methods while combining psychology and technology together in order to improve the user experience and development . Programs are developed by a security expert with years of experience, including research data and SOC security experience for analyzing large numbers of cyber security threat alerts from emails, text, as well as security alerts generated by sophisticated security tools.
We invite you to explore our processes and learn more about our cyber security awareness programs pack. It really is an essential system and network  for your organization internet security. The deployment period is based on the number of employees that subscribe to the service. Request a quote and our representative will reach out to you soon.
Train yourself or employees with our cybersecurity awareness programs. Easy access to our platform anytime… anywhere…with an internet connection.

Our story: Cyberdrip Pvt(ltd) – Since 2009
We have been in the online application development business since 2009. That's over 10 years of friendly customer service and satisfaction all around the globe. Cyberdrip  pvt(ltd) is an experienced online services company. We invite you to explore our processes and learn much more about our Internet security awareness and cyber security learning programs. Engineered for government, private organizations and independent users around the globe.
Copy Right 2021 Cyberdrip.com All Rights Reserved.  Please read the term of service, conditions, playbooks and the privacy policy before use the online internet training and service which provided by the service provider cyberdrip global internet cyber training service provider.
!!USCISNAOKOMAKORANAKADINAMINDIYAWOPAKOUNA!!!!GODB3WITHUAMARICA000YANATHATHAMAAIAWOLDA?NANA!!!CYBERDRIPTHAGALUNAAAATHAMAGEWAMUNA$9.99!TOCYBERDRIPDOTCOMNACYBERDRIPISTH3TRUSTADNAM3GAWAMUNATHARINDUADIKARITAGAWOWADOOOTRUSTADNAMECYBERDRIP12172020UG3GAWAMUTRUSTA.CYBERDRIPAWADASADUSADUSADU!!!!!